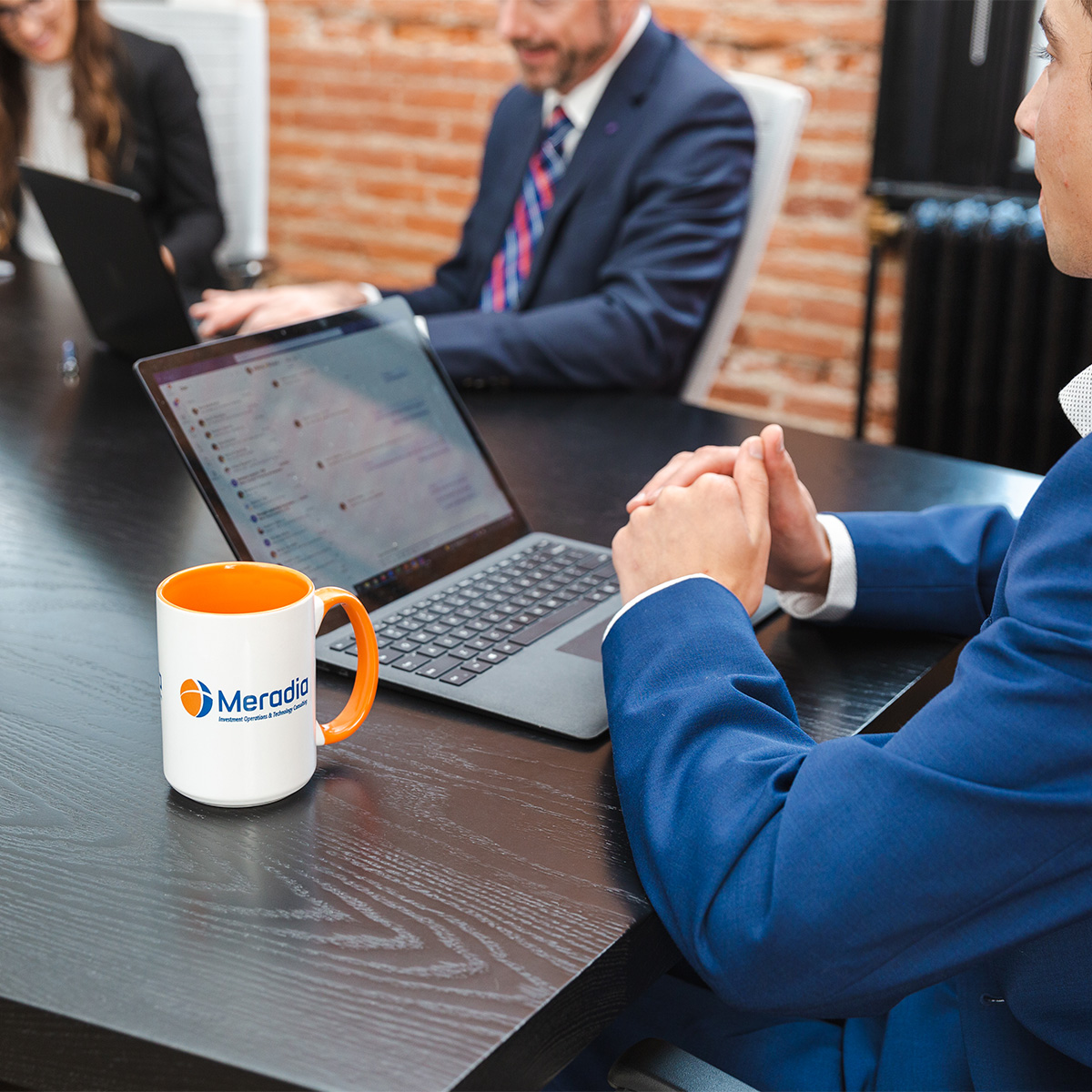 During a time of unprecedented competition for investor assets, your team may feel increased pressure to innovate. Researching new strategies, products, and services is itself a formidable challenge – and the expertise and effort required to implement an operationally accurate and reliable investment process extends far beyond a spreadsheet model.
At Meradia, we recognize that managing your front office for any impactful change is a daunting prospect; however, our experts possess decades of familiarity with front office practices, analytics, data, and technology. This allows us to communicate and work with the front office with minimum invasiveness. We realize their priorities are the markets, portfolios, and clients. As such, we take on as much analysis and research as necessary for a given project to be able to present back to them the items that truly require their attention.
We field subject matter experts in portfolio construction, risk and factor modeling, performance attribution, and multi-asset class investing. We appreciate the value of a portfolio or risk manager's time, and can quickly define the framework of a custom investment idea, build it into a robust design, and detail specifications and a plan that maximize the quality and minimize the risk of its implementation. We have deep, up-to-the-minute familiarity with available data sources and technology, and can guide you rapidly and efficiently toward viable solution alternatives. We pivot easily from analyzing complex investment processes to working directly with middle office, IT, and data governance resources – ensuring the most effective and efficient implementation and operational outcomes.